Children
2021 John Newbery Medal Winner:
Lily bargains with a magical tiger to return stolen stories in order to save her sick grandmother.
2021 John Newbery Honor Winners:
With superb narrative nonfiction writing, Soontornvat skillfully describes the dramatic real-life rescue of the Thai Boys' soccer team in 2018.

The true story of Henry "Box" Brown, who shipped himself to freedom in a box, is told in 51 emotionally intense poems that have implications for the present day.

Sisters Della and Suki rely on each other to move forward after years of abuse from their mother's boyfriend. They find their own voices beyond the trauma through resilience and the bond of sisterhood.

In the days before the Space Shuttle Challenger disaster, the Thomas siblings navigate the dangerous space of middle school and the fractured constellation of their family.

Pong, born in a prison, longs to be free and escapes. Nok, the disgraced warden's daughter, looks to capture Pong again. Both discover how the world unfairly brings light only for the rich.
---
2021 Randolph Caldecott Medal Winner: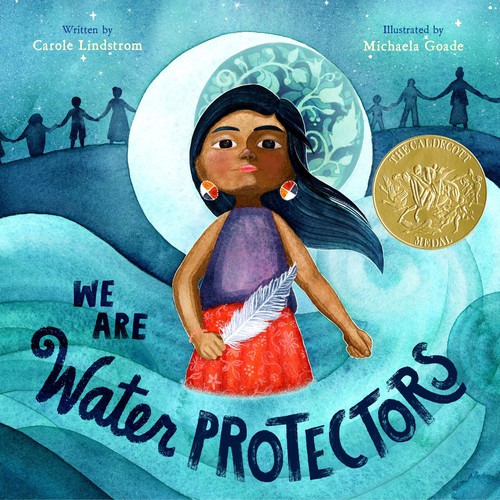 An indigenous girl explains why water is sacred and that the "Black Snake" (pipelines) will destroy the earth. She takes up a rallying cry with her people to defend water and the planet.
















2021 Caldecott Honor Winners:
---